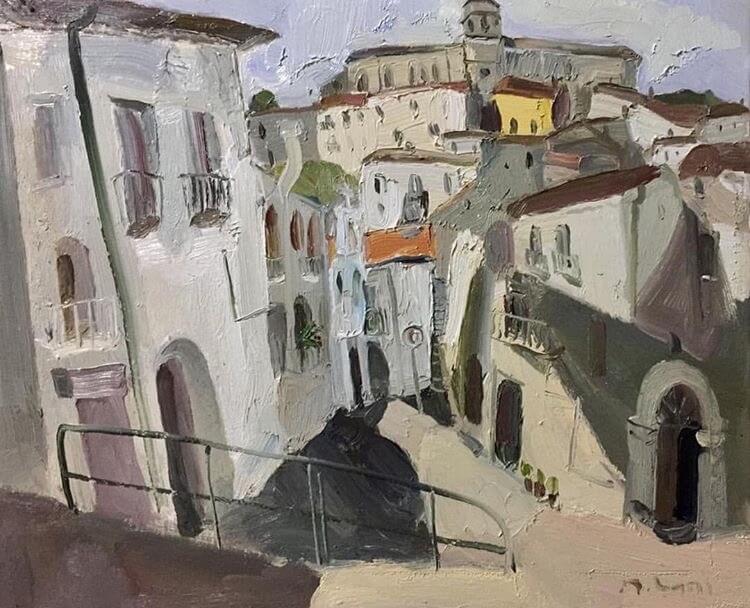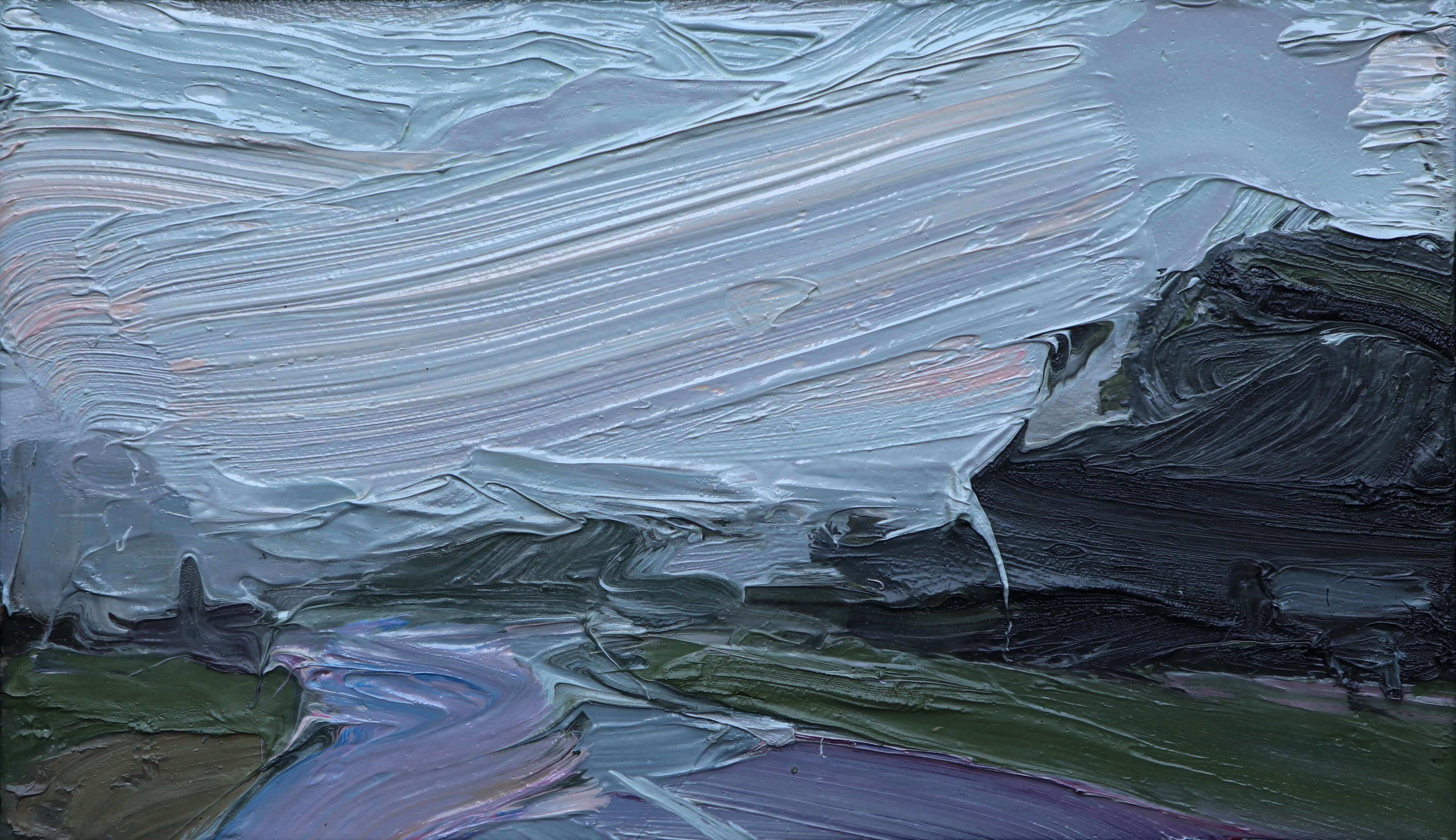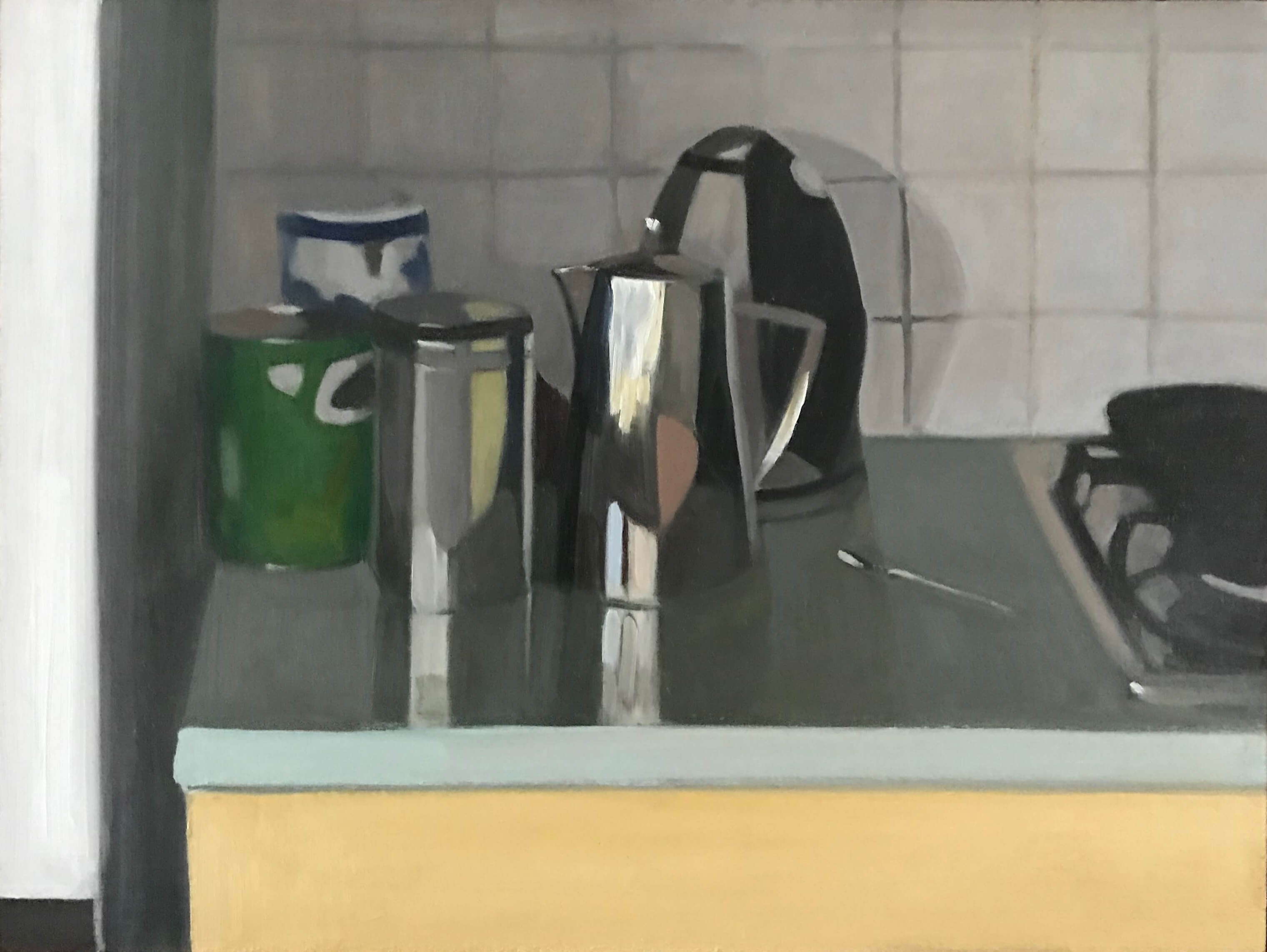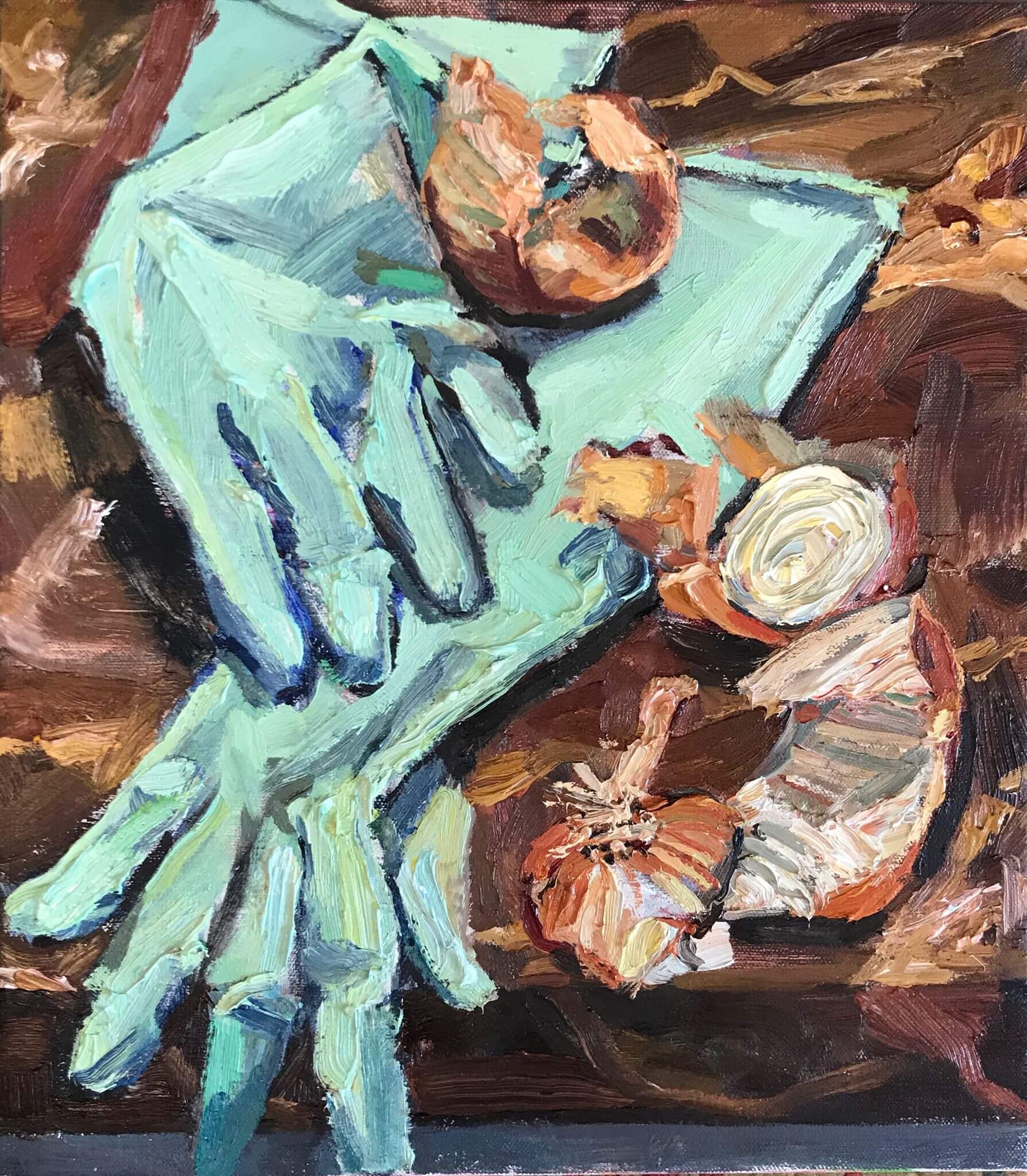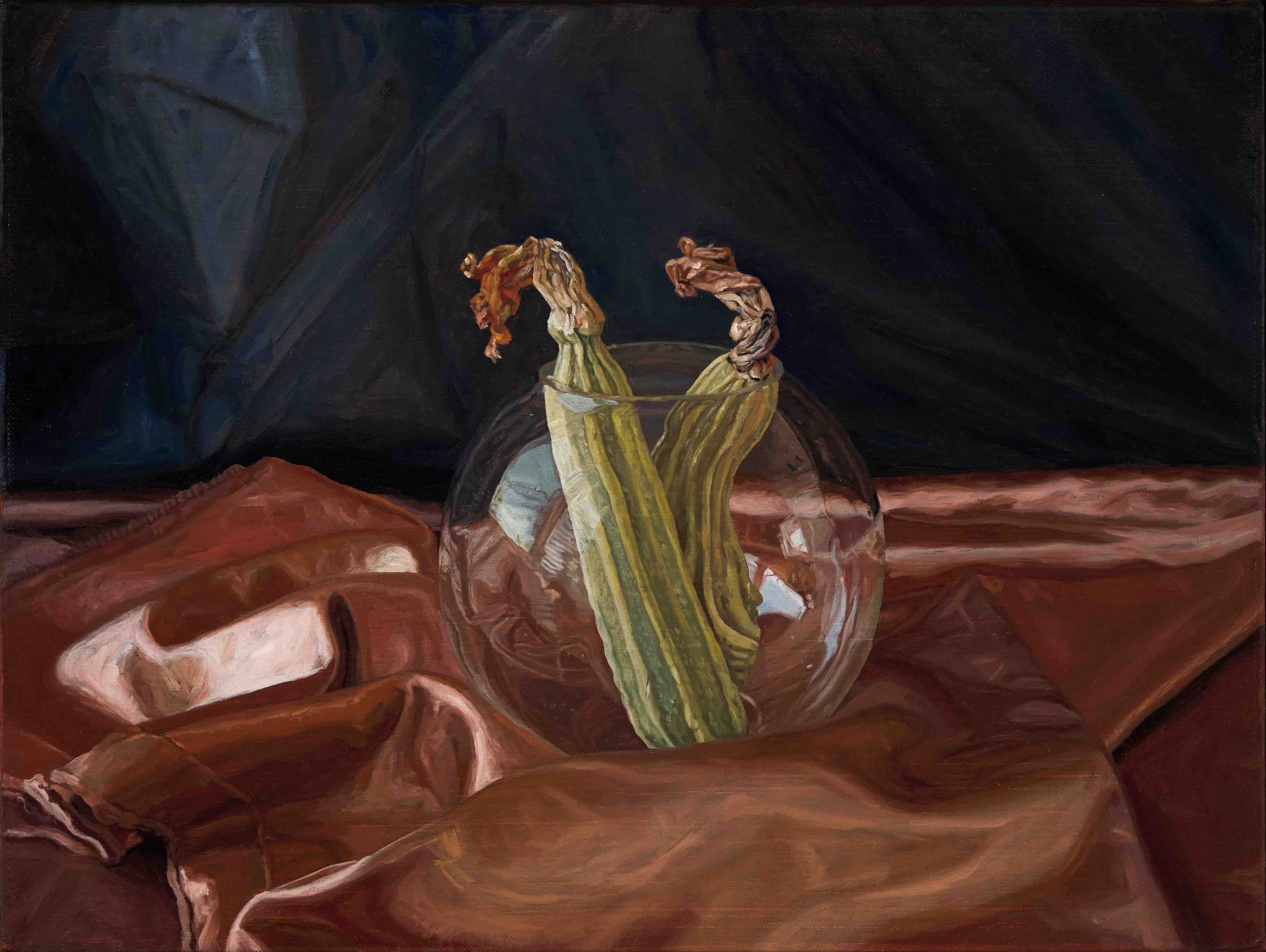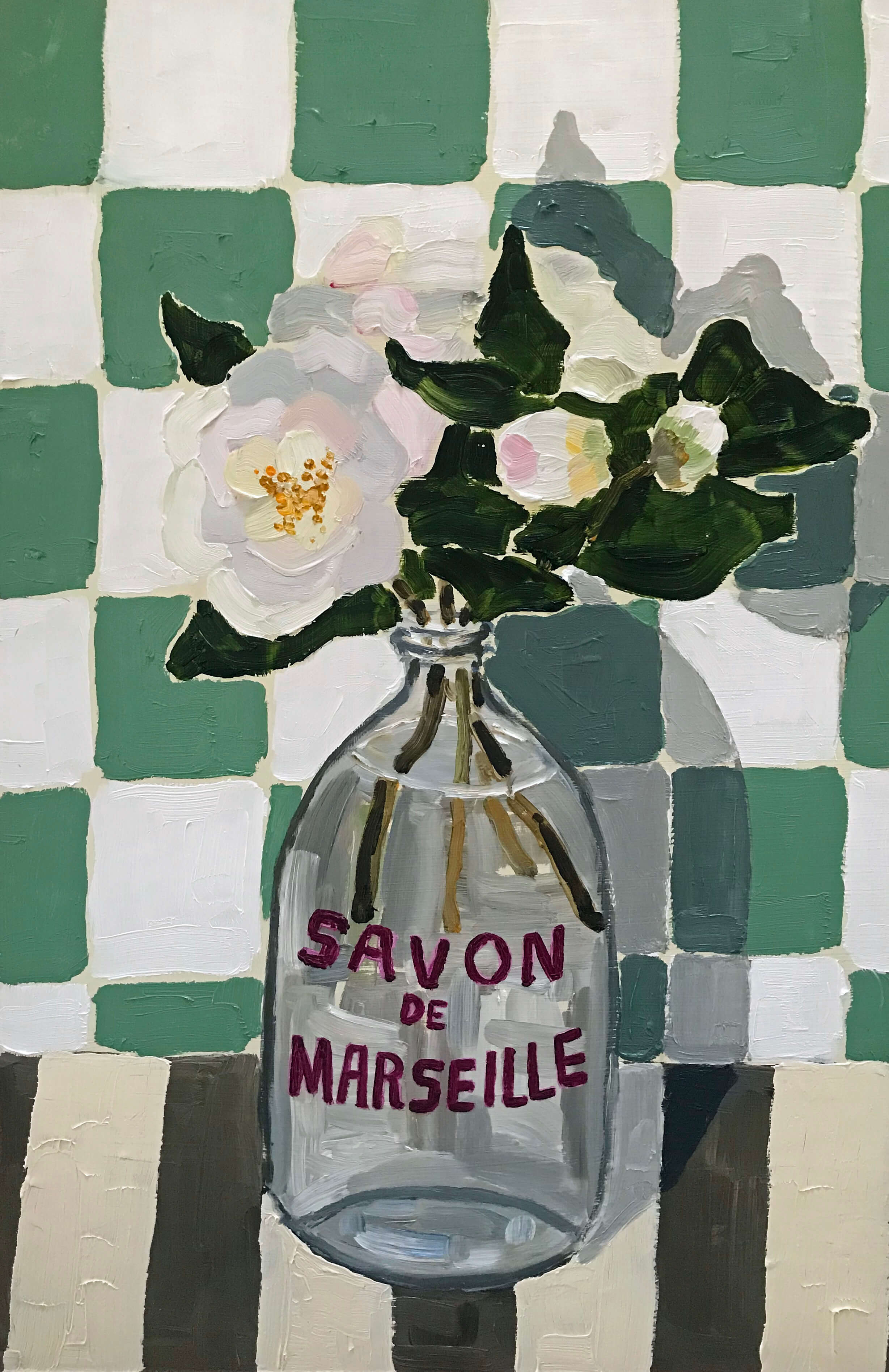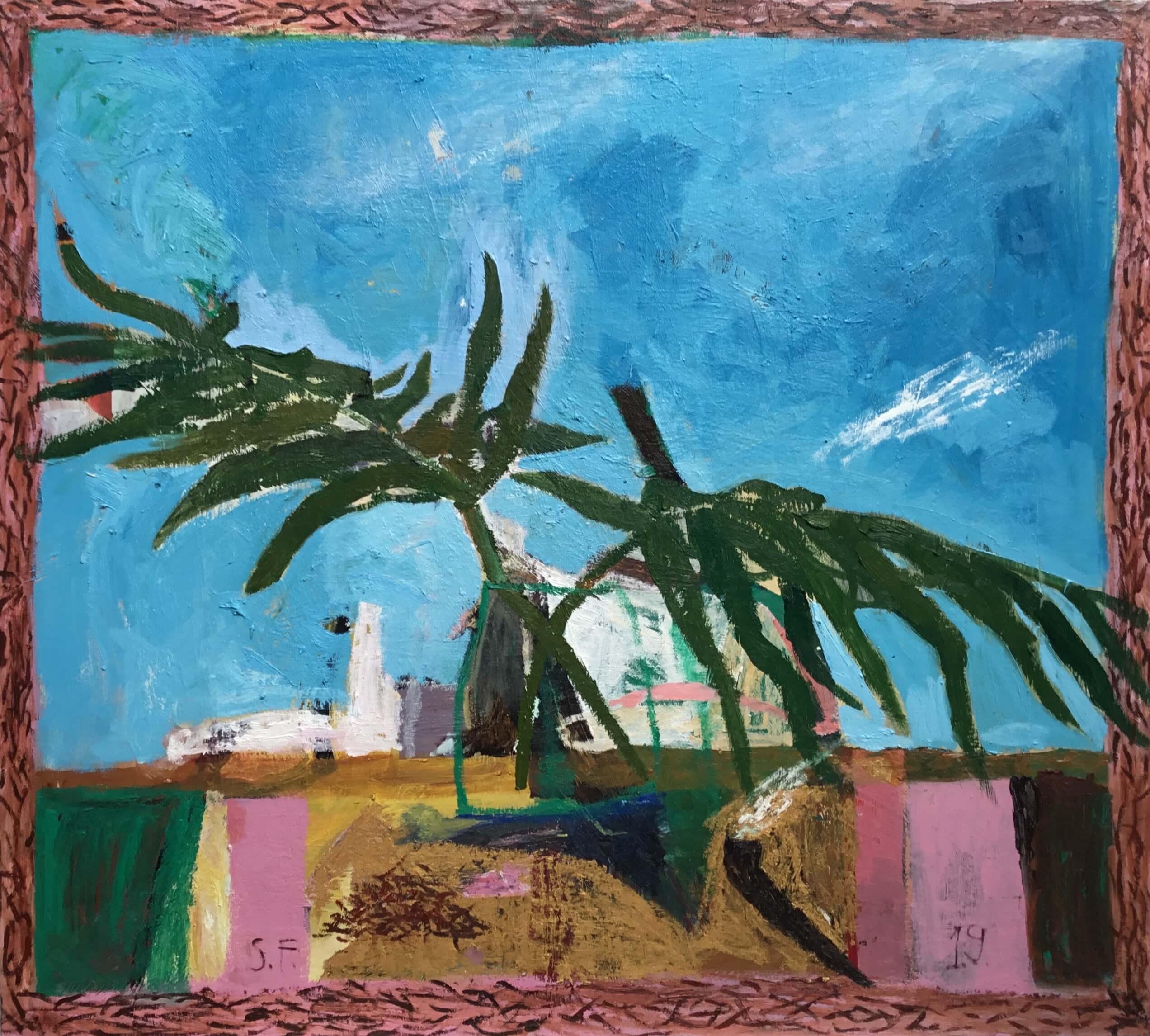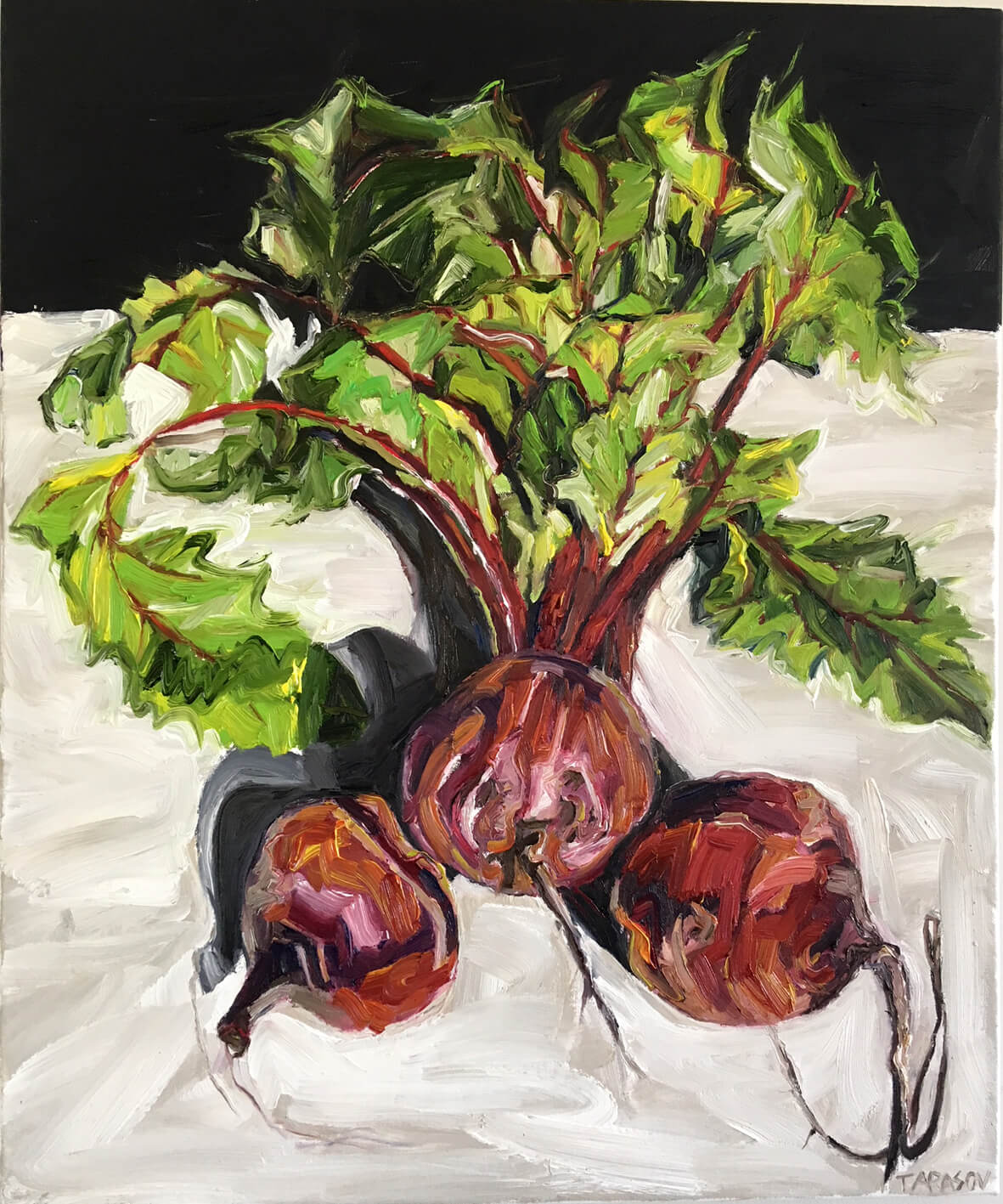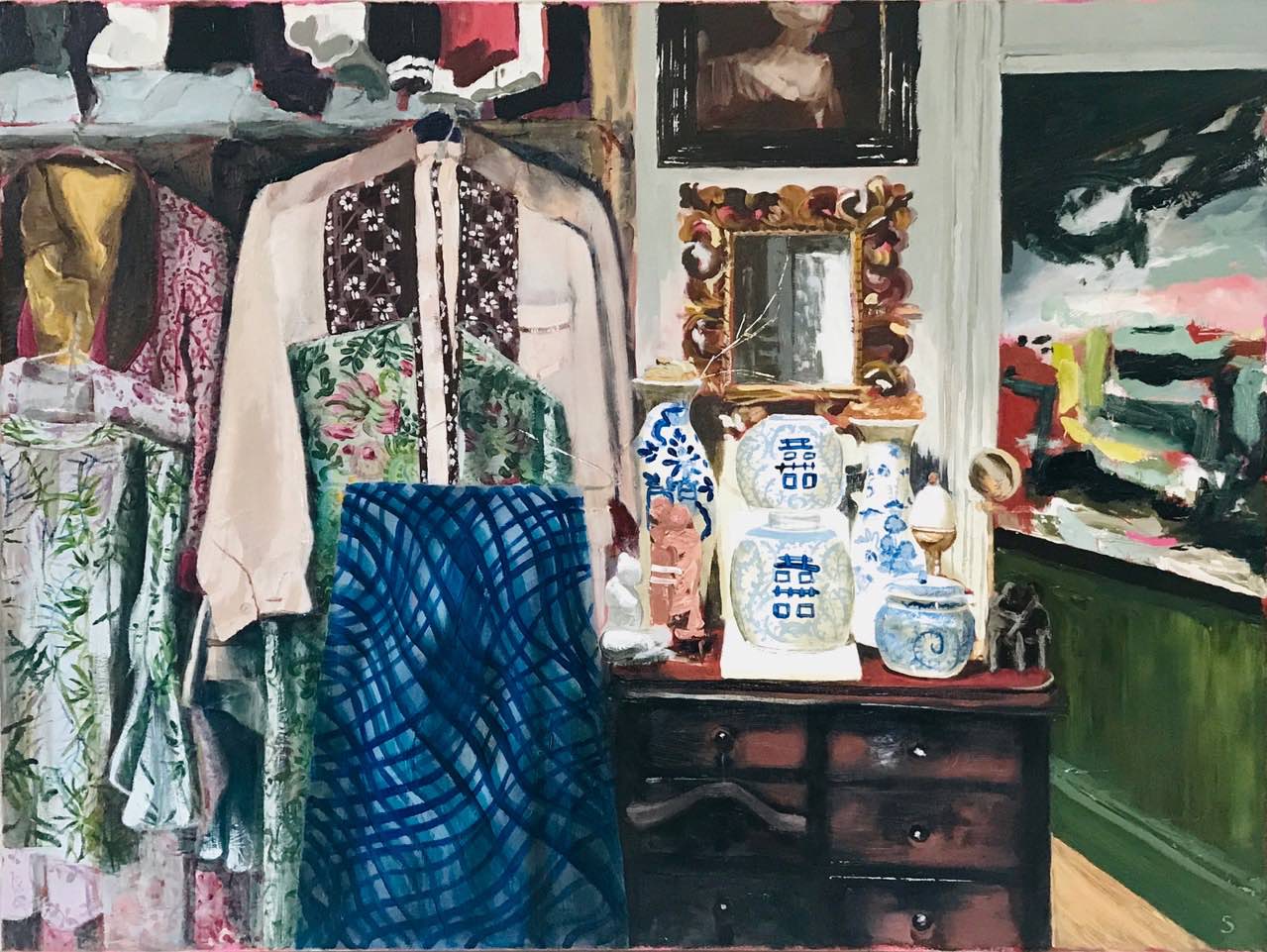 ADRIAN CENE is one of the most talented and representative contemporary Albanian painters. He strikes the public with a very personal commanding style using bold, expressive forms and colour palette. Remaining at the same time optimistic, Cene paints as if he wants to give solutions to the very difficult and aggressive Albanian transition after the fall of Communism. His art has a very immediate effect in managing to succeed and convince in giving this positive message, while never losing his powerful approach.
"In my painting I tend to release myself into the freedom of creation."
DYLAN JONES' paintings vary in subject matter from show to show, but regardless of what he chooses to depict there always remains an interest in colour, composition and the simplification of form. The images Dylan creates have a relationship to the history of painting but more so to everyday life. Painting 'en plein air' and with models in the studio, Dylan's work is inspired by a variety of people and places, all rendered in thick, gestural and handmade oil paint.
2019: Finalist – Len Fox Painting Award, Castlemaine Art Gallery (Victoria)
2018: Finalist – Mosman Art Prize, Mosman Art Gallery (Sydney)
"The landscape has been used as a vehicle of expression in my ongoing obsession with paint and a stripped back aesthetic."
JANE-FRANCES TANNOCK studied painting at Newcastle College of Advanced Education (now part of Newcastle University) and fine art history at the University of Melbourne in the late 80s and early 90s and returned to painting in 2015 after a long break. Since her return to painting, Jane-Frances has had two solo shows, been part of a number of group shows and has been a finalist in the Rick Amor Self-Portrait Prize and the Nillumbik Art Prize.
Jane-Frances is an intuitive artist and painting allows her to visually explore her surrounding spaces. She usually "finds" the painting through the painting process and it will often take a number of starts before a painting will appear which is visually interesting and worth pursuing. Once underway it usually takes four to five sessions to complete.
LILLI STROMLAND was a finalist in the 2019 Portia Geach Memorial Award at S.H. Ervin Gallery;  a finalist in the Emerging Artist section of the 2019 Ravenswood Australian Women's Art Prize; and hung in the 2019 Salon De Refuses at S.H. Ervin Gallery, Millers Point. In 2018: Evelyn Chapman Art Award Finalist. 'SMEAR' group show at Sheffer Gallery, Darlington. Finalist in the Waverley Art Prize, Waverley. Online feature and 'pop-up' show with Collab Gallery, Paddington. In 2017:  'Sightlines' group show at Collab Gallery, Chippendale. In 2016: Highly commended in the Tertiary Division of the Mosman Youth Art Prize. In 2015: National Art School Undergrad Show. Awarded Chroma Prize for Excellence, 3rd Year Student, National Art School. In 2014: Semi-finalist for the Douglas Moran Portrait Prize.
"My works are of everyday scenes in my home. They are sentimental reflections of domestic life. They generate familiarity, reminding the viewer of the warmth of a home whether it be their own, another's, or a recollection of one from their past. Home to me is about quiet moments, comfortable repetition, accumulative memory, and a safe space to let your guard down. I wish for my paintings to communicate this precious intimacy and celebrate the privilege of home".
LUCY ROLEFF is a painter living and working in Melbourne. She has recently been a finalist for prizes including The Calleen Art Award, Muswellbrook Art Prize and Agendo Art Prize.
"My paintings explore notions of beauty and purpose, depicting everyday items and elements of the natural world, whilst gently questioning our desire to claim and revere such objects. Using the traditional medium of oils in the alla prima style, these still life compositions reference paintings of bygone eras with touches of the contemporary. They aim to invite conversation around the hierarchy of inanimate objects, as well as reflection upon domestic quietude, solitude and use of space".
NADJA KABRIEL studied a Bachelor of Art History and Theory at College of Fine Arts, UNSW and Bachelor of Fine Arts at Queensland College of Art, Griffith Uni – received an award for academic excellence.
"These paintings are responses to my surroundings and my place in them. For me the thoroughly enjoyable process of oil painting is almost entirely visceral. I believe painting removes the veils that prevent us from seeing. And by veils I mean the bombardment of information and stimuli designed to demand and occupy our attention. My inspiration for a painting comes when I see in a new light the objects that I normally walk past unnoticed. By painting them from this new perspective I return myself to reality. I can feel the familiar timelessness of a jar of jam, a cup of tea sitting on the table, the thoughtful designs of fabrics that make our homes warm and the extraordinary forms and patterns that occur in flora. As humans we are always trying to make sense of our place and deal with the truth of our mortal position in the world, so by paying attention, my primary objective is to return myself to reality, to the present, to something that will make us feel connected and at home".
SAM FIELD holds a Bachelor of Fine Arts UTAS, and from 2017 – 18   Artist Assistant for Luke Sciberras. In 2016 he was the winner of the Contemporary Arts Tasmania (CAT) Prize
"I paint many things, including but not limited to landscapes, still lifes, portraits and genre paintings.  The subjects of these works include race, identity, masculinity, and our relationship with landscape, embodied through metaphorical forms and loaded symobology. I am endlessly fascinated by the Australian narrative, whatever that means. For the large part, the whole Australian meta-narrative post colonisation has been derived from a small number of historical events, stories, and mythologies. They have been painted and sung about, and embodied in poetry, language and school curricula. They 'define' us as a nation and as a people and lay the foundation of our 'esprit de corps'.   As we move into a globalised culture this idealistic (and patriachal) vision is waining in its relevance and popularity – and some may say rightly so. I paint to unpack that lexicon. To understand what it means to be an Australian, a man, and a white man. It is to understand why I am here and how that effects who I am. I suppose my paintings are about romance and an attachment to the mythic past which is neither tangible nor real, and the realisation of this fiction".
STEF TARASOV is a recent National Art School graduate, and works with a direct and unhesitant brushstroke to explore the everyday, and what may lurk beneath.
Fascinated with memory and the narratives that shape us, Stef layers and sculpts the paint to suggest a hybrid space of both the familiar and the inscrutable. In response to Marcus Clarke's writings on the 'weird melancholy' of the Australian landscape, and of our collective myth, notions of strange beauty and a sense of disquiet seem to creep uninvited into the works.
Winner of the 2019 Clyde & Co Award for emerging artists, and finalist in the 2019 Muswellbrook Prize, Stef's paintings find the beauty, the story and the slight strangeness in the ordinary and the everyday.
SUE TESORIERO is a painter based in Sydney's Inner West. Sue holds a bachelor degree in visual communications. She has studied fine art part time at the National Art School, Art Est. and the Wiesbaden Fachhochschule in Germany. Both Sue's Interior and still life works embody the sacredness of objects; attaching meaning and relationships to the things we hold dear, conjuring memories of people, places and time. Sue works both in acrylic and oil on canvas. Sue has exhibited works in group shows and recently exhibited at the 2018 Glebe Art Show. Her work was Highly Commended and was awarded the winner of the People's Choice Award.
"My inspiration comes from an interest in pattern and light and the way an interior can be transformed by light dancing across the surfaces. Instantly altered, a space comes alive."