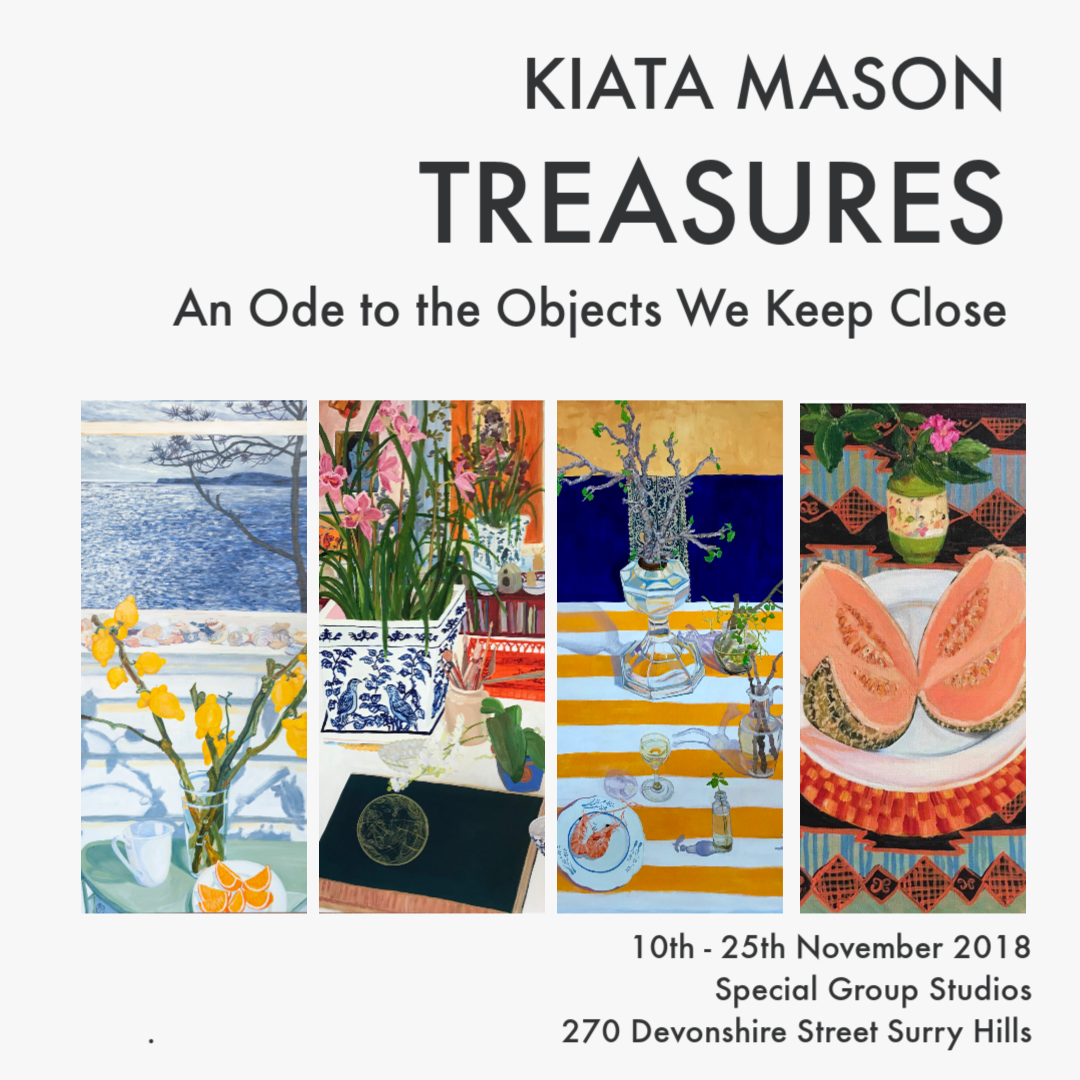 Kiata Mason has long made her immediate surroundings her muse. For this, her largest solo show to date, Kiata explores her understanding of 'family', and feelings of gratitude for the generations that form her familial structure. By considering the belongings around her, she acknowledges the fragile strands of knowledge, meaning and narrative that links those closest to her. This body of work will focus on large-scale interior landscapes and atmospheric vignettes.
Kiata has been a finalist in the 2018 Sulman and Paddington Art Prizes, and was winner of 2018 Muswellbook Works on Paper Prize.
Curated and presented by Amber Creswell Bell | amber@ambercreswell.com | 0414 747 761
All works framed in timber shadow box.
Kiata Mason 'TREASURES' purchase enquiry