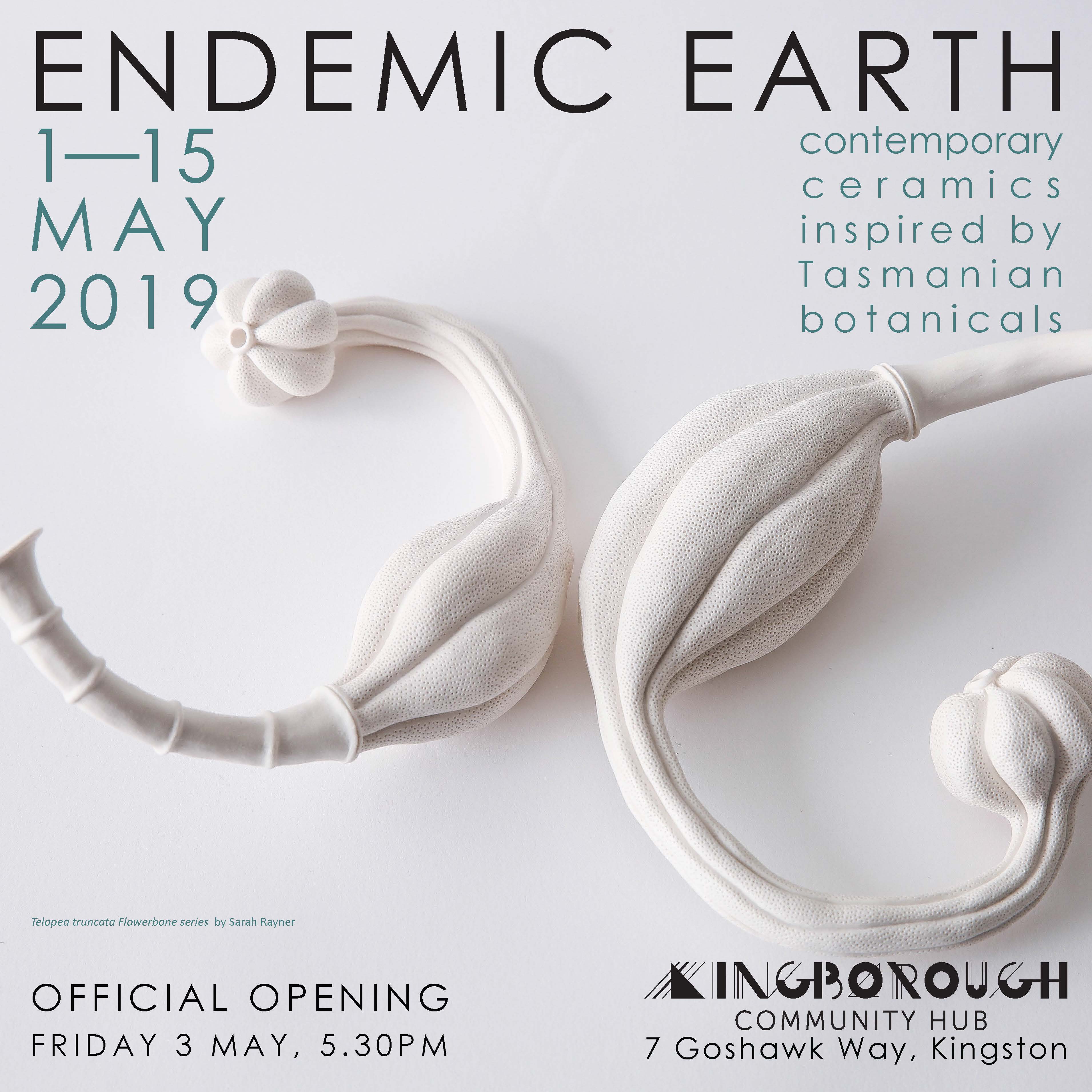 This May Hobart, Tasmania plays host city for the 15th Australian Ceramics Triennale. The Triennale is Australia's landmark national ceramics conference, bringing artists, educators, theorists and collectors from around the country, and the world, together to interrogate the field of contemporary ceramic practice including an exciting program of exhibitions.
Co-curated by Caroline Davies Choi and Amber Creswell Bell, ENDEMIC EARTH exhibits the work of 22 contemporary ceramicists inspired by botanicals unique to Tasmania.
INCLUDING WORKS BY: ANDREW HALFORD. CATHY FRANZI. CHRYSTIE LONGWORTH. GRETEL CORRIE. HANA VASAK. JULIE PENNINGTON. KATARINA WELLS. KATE WISCHUSEN. KEIKO MATSUI. KERRYN LEVY. LUCA LETTIERI. LUKE RYAN. MILLY DENT. PENELOPE DUKE. PHILIPPA TAYLOR. PHOEBE KRETSCHMER. ROSE JENSON HOLM. SARAH RAYNER. SUSAN SIMONINI. TIMNA TAYLOR. TARA BURKE. ULRICA TRULSSON.
ENDEMIC EARTH - Purchase Enquiry Form