Catherine Field Ceramics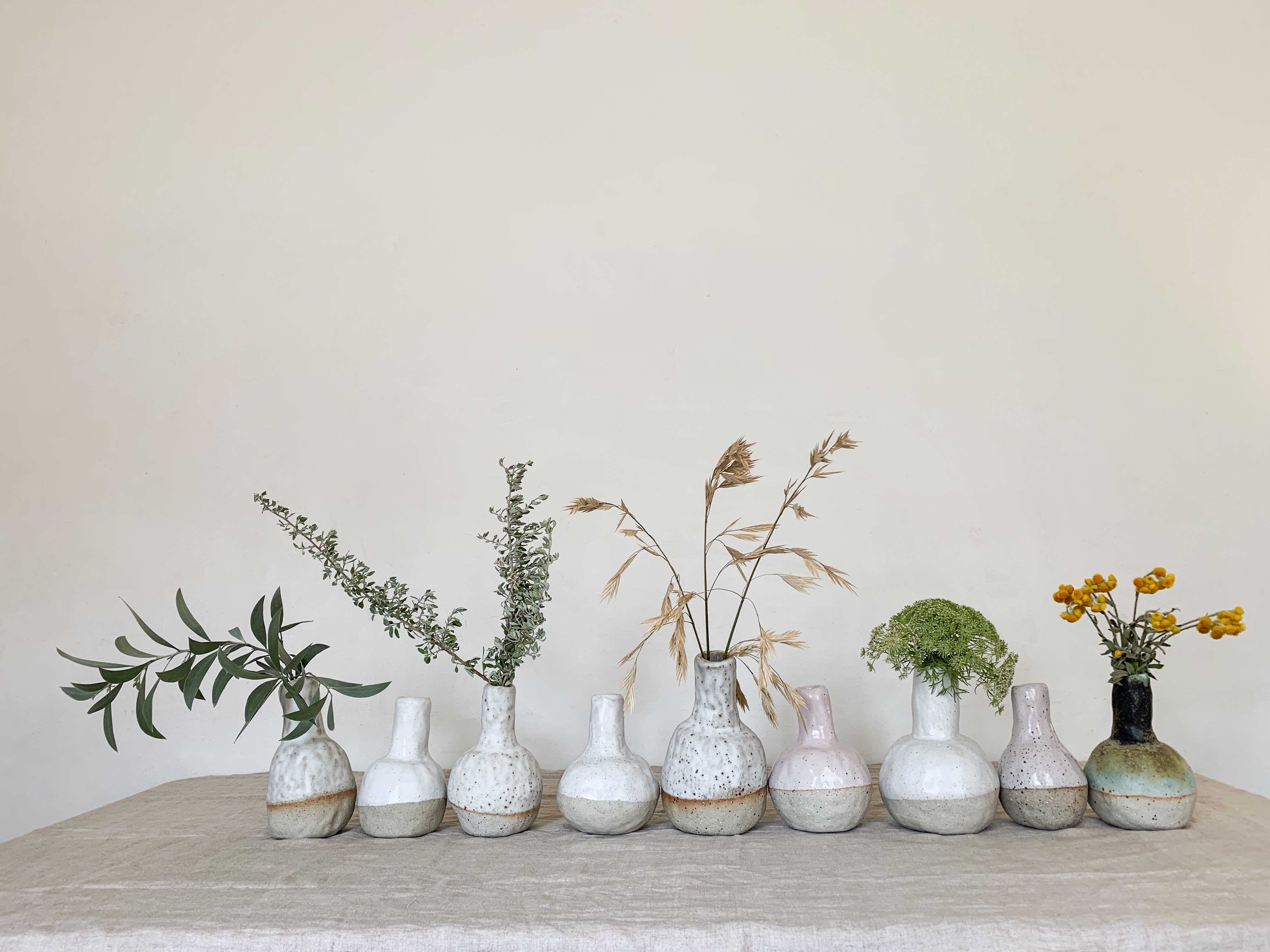 Catherine Field is the maker behind Splendid Wren Ceramics. She handbuilds in high fired stoneware clay and creates organic shapes, working with speckled clay and a neutral, earthy colour palette. Her work has appeared in Gourmet Traveller, Condé Nast Traveller, Inside Out, Country Style, House and Garden, Real Living, and the new Donna Hay cook book WeekLight. Her work can be found at a range of stockists. She discovered clay about 5 years ago and was swiftly entranced by its charms. Her childhood was spent on a wheat and sheep farm in Central South West NSW and she now lives near the ocean at Bondi.
This body of work is inspired by nature. I particularly love how we can derive happiness from bringing a little bit of nature into our homes. I made these vases specifically for the flower or branch foraged on a morning walk and love that a single vase and some nature can bring life to any corner of any room. The organic shapes of the vases appear to give them their own personalities. I was particularly excited to create a large family of vases for this exhibition to multiply the effect. They are all handbuilt using the traditional technique of pinching and as such are all unique.
SHADOW AND LIFE | Kate Vella
With Ceramics by Catherine Field 'Splendid Wren'
Curated & presented by Amber Creswell Bell
@ Elms Gallery
Level 1, 393 Crown Street Surry Hills NSW 2010
Exhibition runs: 16 – 23 November 2019
Opening reception: Saturday 16th November, midday.
Gallery hours: Wed to Sat, 10 – 5, Sun 11– 4 (or by appointment)
Contact: amber@ambercreswell.com/ 0414 747 761