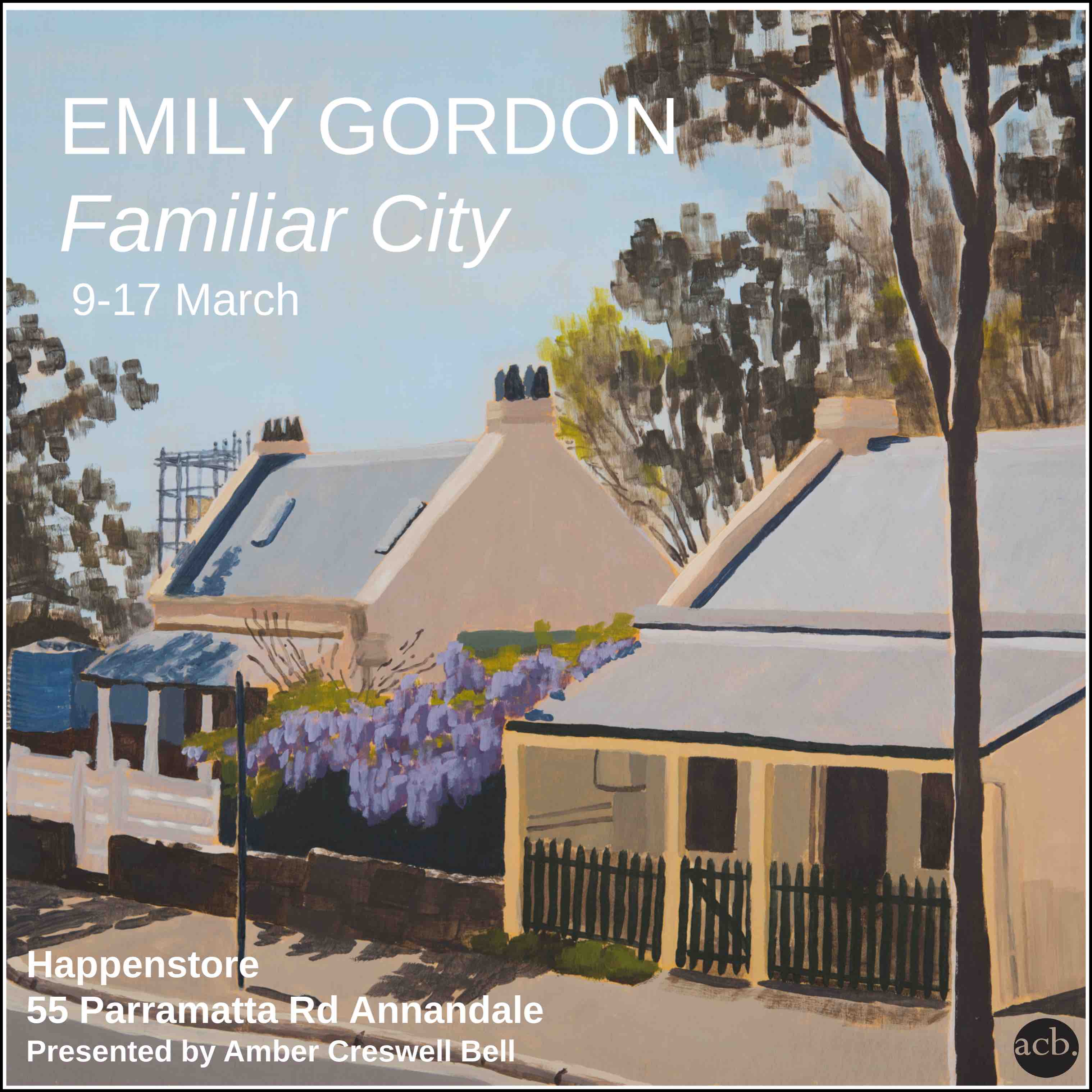 Raised in Oakland, California, Emily immigrated to Australia in 2006 and now lives between downtown Sydney and Gunning NSW. Her art practice centres on the co-option and refraction of her visual surrounds for inclusion in her personal narrative, in acrylic paint on wood board. Her work splits into two broad streams – Country and City – representing the duality of her Australian experience. Emily was selected as a finalist in the 2018 Mosman Art Prize for her depiction of Sydney's historic harbourscape.
"My current work is about sharing my perception of the City around me: these are the visual narratives that collectively prescribe how I experience my life in Sydney. In turn, my aim is to refract these personal surrounds back through my painting, so that a viewer can participate in the act of looking with me.
'Familiar City' captures a series of ephemeral moments from the spring of 2018 – building, destroying, budding, growing; the old and the new; moments that will cycle again, some that will never be repeated and cannot be recovered.
There are brief and rare moments of seeing – through a door left open, down a back alley – but also subjects that may be depicted countless times in broad terms – Sydney's Harbour or landmarks – presented in a manner that I hope is unexpected and provides insight into the way I occupy the same spaces as millions of others have, do and will."
~ Emily Gordon, 2019.
Click on images below to view full size. All works are framed in Tasmanian Oak.
Emily Gordon Purchase Enquiry Form
THE HAPPENSTORE
55 PARRAMATTA ROAD ANNANDALE
OPENING HOURS  – WEDNESDAY TO SATURDAY 10am to 4pm, SUNDAY 12 to 4pm