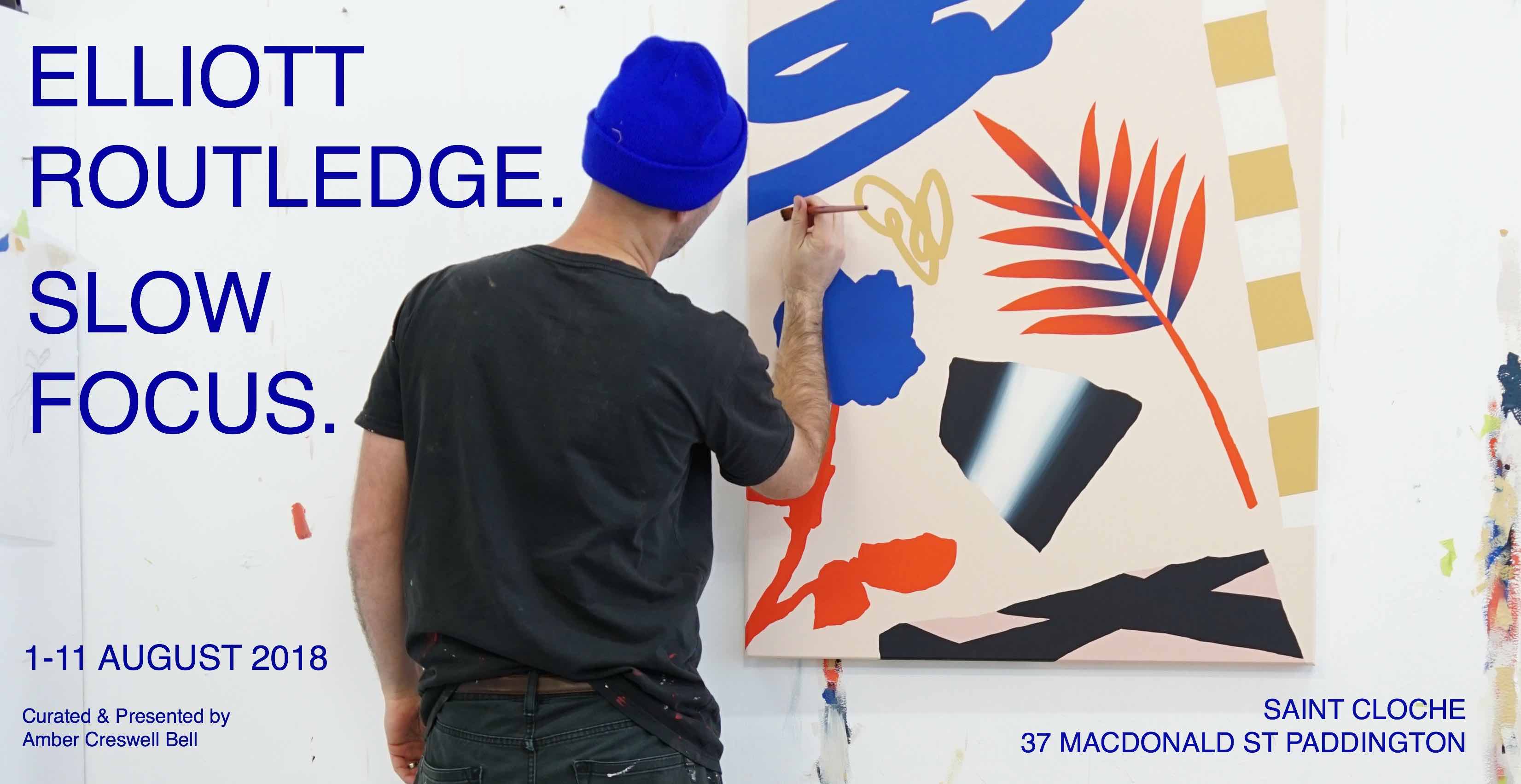 "These paintings are abstract in nature, and to me can also be viewed as a type of portrait. Using iconography, gestural marks, signature style scribbles and symbolic patterns, we can slowly but surely see a picture of someone, or something. A composition of contrasting sentiments that clash yet need each other to make up the image" – Elliott Routledge
Elliott Routledge is an Australian contemporary artist. Across his career, he has shown work and installed major public murals all around the world including London, Vienna, New York, Melbourne, Paris, Hong Kong and extensively throughout Australia.
His work exists in a balance between expressive mark making and abstracted incography. The brightly saturated colours that adorn the many mediums Routledge uses, continue a dialogue in which off centre happiness is the intention.
Elliott's playful and bold coloured practice spans across canvas paintings, sculpture and large scale public murals. He was most recently a feature of the Art & About Festival in Sydney, and has also been shown in the Museums Quartier, Vienna as a part of his 2014 Residency. His work can be viewed publicly in the form of numerous large scale murals, for the City of Sydney, UTS, Nike and many more.
PURCHASE ENQUIRY: ELLIOTT ROUTLEDGE 'SLOW FOCUS'