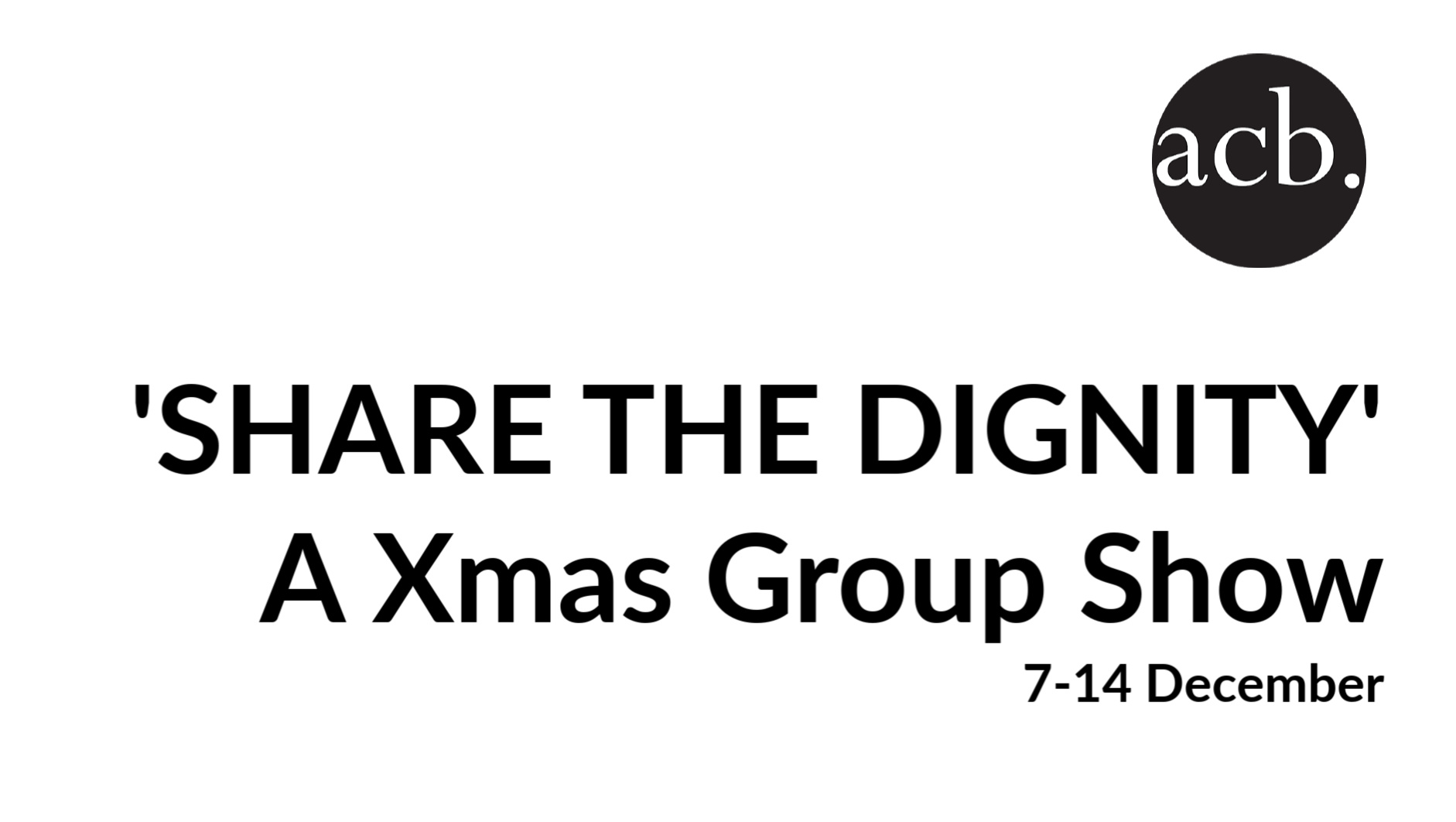 A Charity Fundraiser Exhibition Curated & Presented By Amber Creswell Bell @ The Happenstore, 55 Parramatta Road, Annandale
As my catch-cry goes, "BUY LESS CRAP. BUY MORE ART." And at this festive time, notorious for giving the gift of tomorrow's landfill, what better gift is there than art? It lasts forever. No one ever throws out original art. It does not end up in landfill. It lives on,  with ownership transferred across the generations.
But what if we could do even better than that?
Share the Dignity is an Australian Charity bringing dignity to homeless, at-risk and those experiencing domestic violence through the distribution of sanitary items and funding of funerals.
What if you could give the gift of art AND the gift of dignity this Christmas? That's exactly what we are doing with this show. Buy an artwork from these 52 wonderful Australian artists, and all profits will be donated to this very important charity.
Please click on images below to view in full.
PURCHASE FORM - Share the Dignity Xmas Show
SHARE THE DIGNITY XMAS SHOW
Curated & presented by Amber Creswell Bell
@ The Happenstore
55 Parramatta Road, Annandale
Exhibition runs: 7-14 December
Opening reception: Saturday 7th December, midday
Gallery hours: Wed to Sat, 10 – 4, Sun 12 – 4
Contact: amber@ambercreswell.com/ 0414 747 76