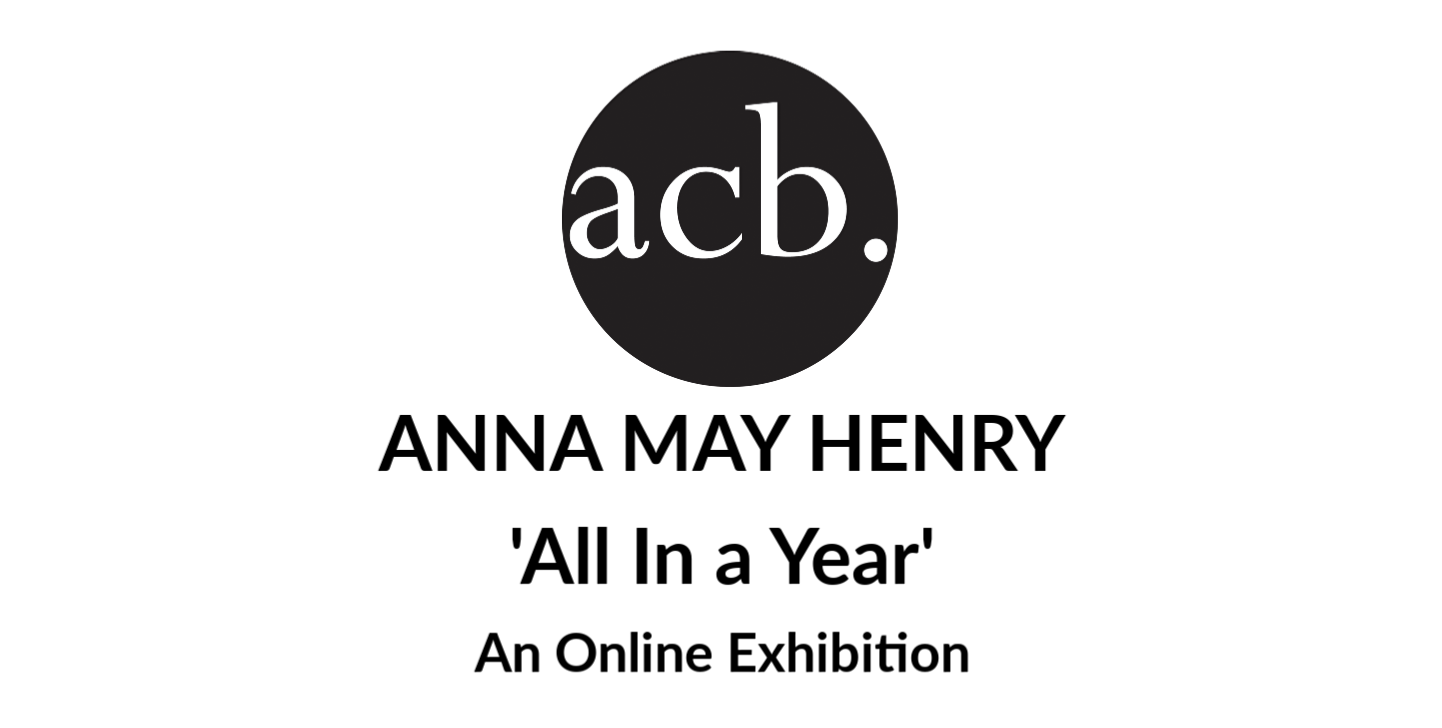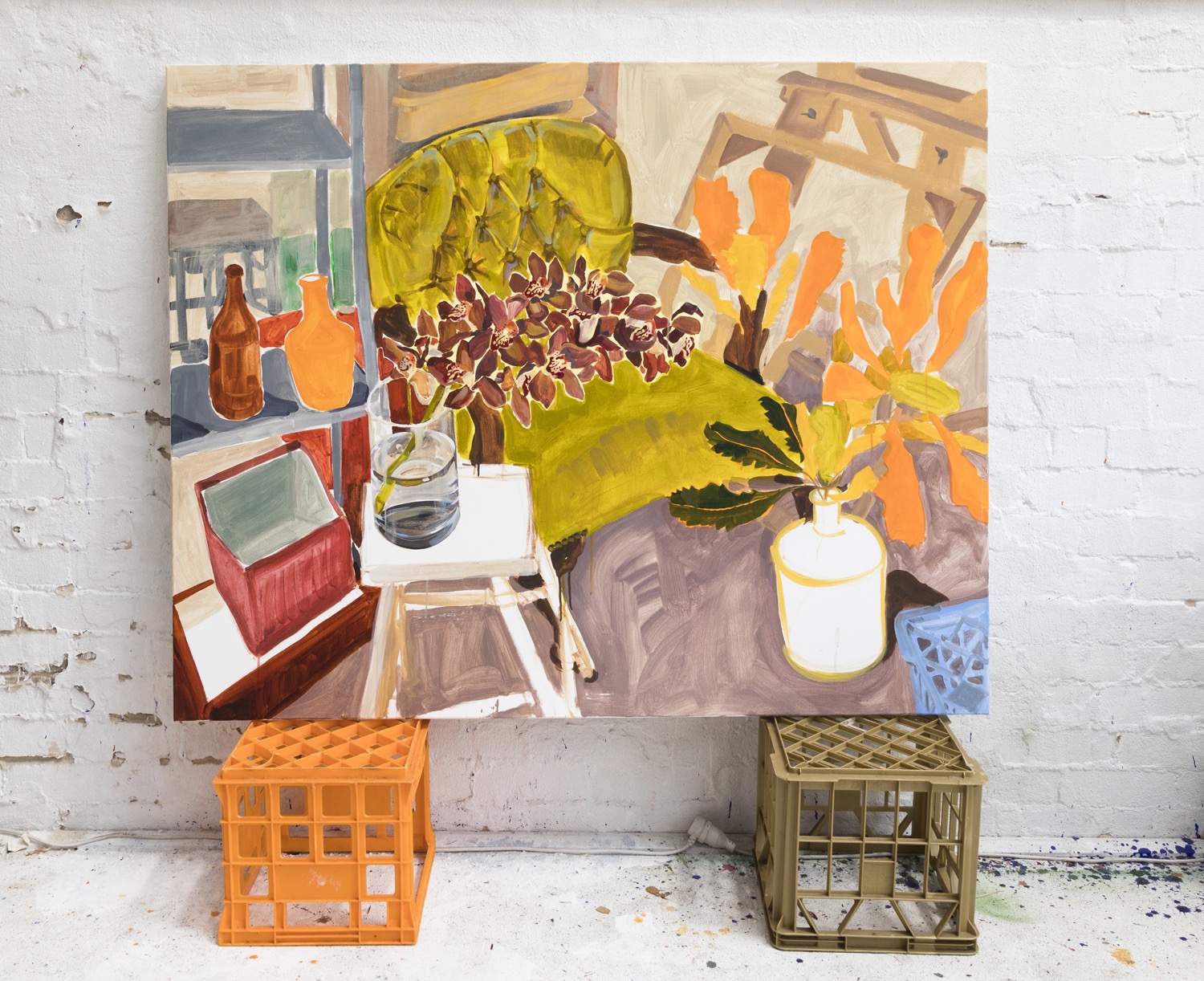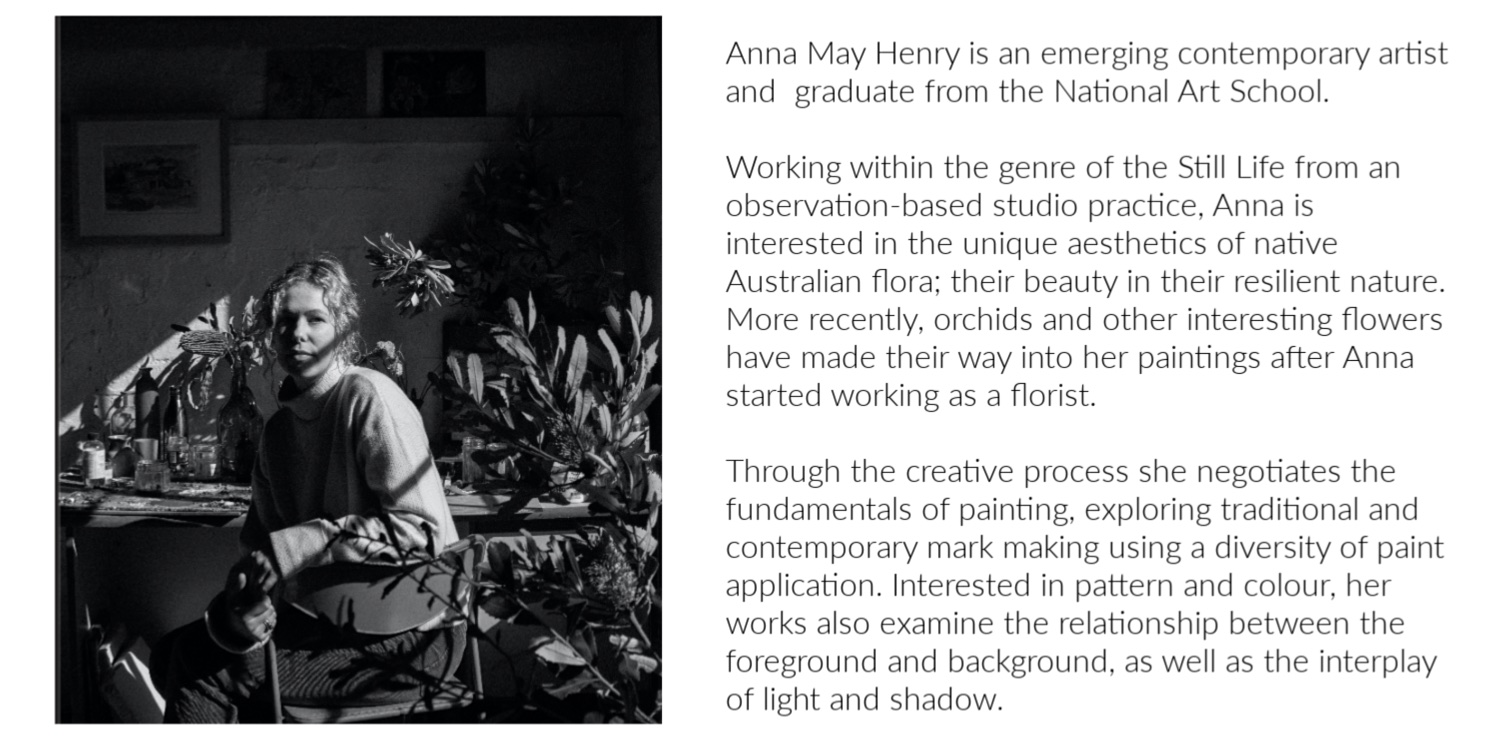 This show is a series of paintings that were half painted in my sharehouse in Glebe and the other half in my studio in Petersham. I paint what I like; of things that find their way into my life, whatever my housemates bring to our table, or of what I haul back to the studio from work. I'm interested in things that grow and admire most flowers and plants. But my immediate ordinary and mundane surroundings I place at the same value. Anything's worthy of being painted.
Click on images below to view in full.
Anna May Henry - Purchase Enquiry Form
This is an online exhibition.
All works are available for Sydney collection in Glebe or Petersham, or delivery can be arranged world-wide.
Any questions, please contact Amber Creswell Bell amber@ambercreswell.com / 0414 747 761